Bring Data to Every Part of Your Organization
IT Operations
Security
App Dev
Business Analytics
IT Operations
Predict and prevent problems with one unified monitoring experience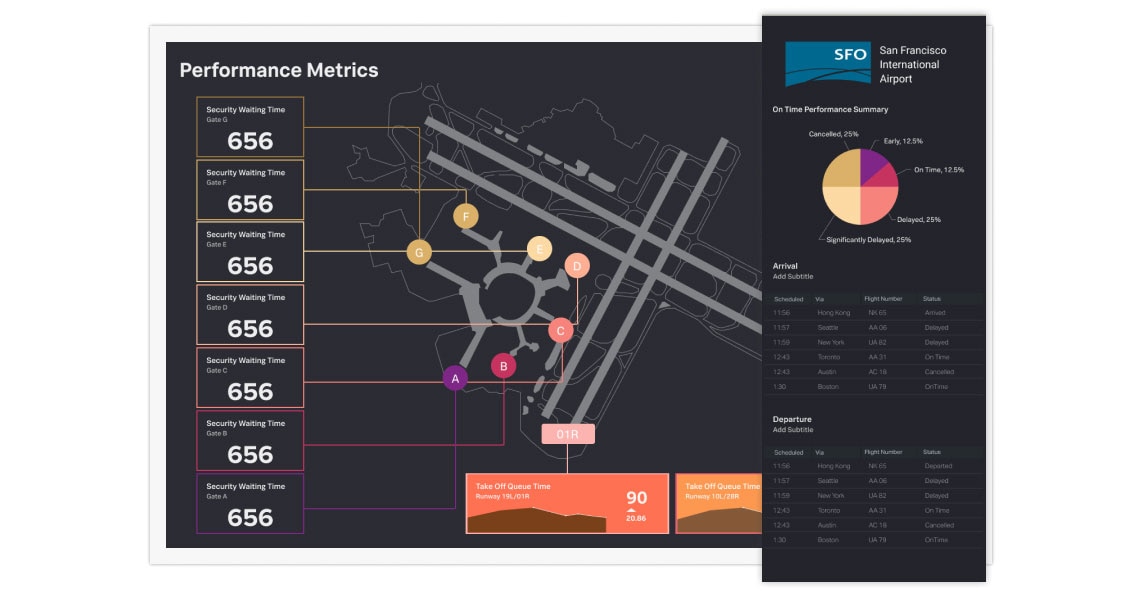 Make better, faster decisions with real-time visibility across the enterprise. Splunk, the Data-to-Everything Platform, unlocks data across all operations and the business, empowering users to prevent problems before they impact customers. With AI-driven insights, IT teams can see more - the technical details and impact on the business - when issues occur.
Security
Streamline your entire security stack with Splunk as the nerve center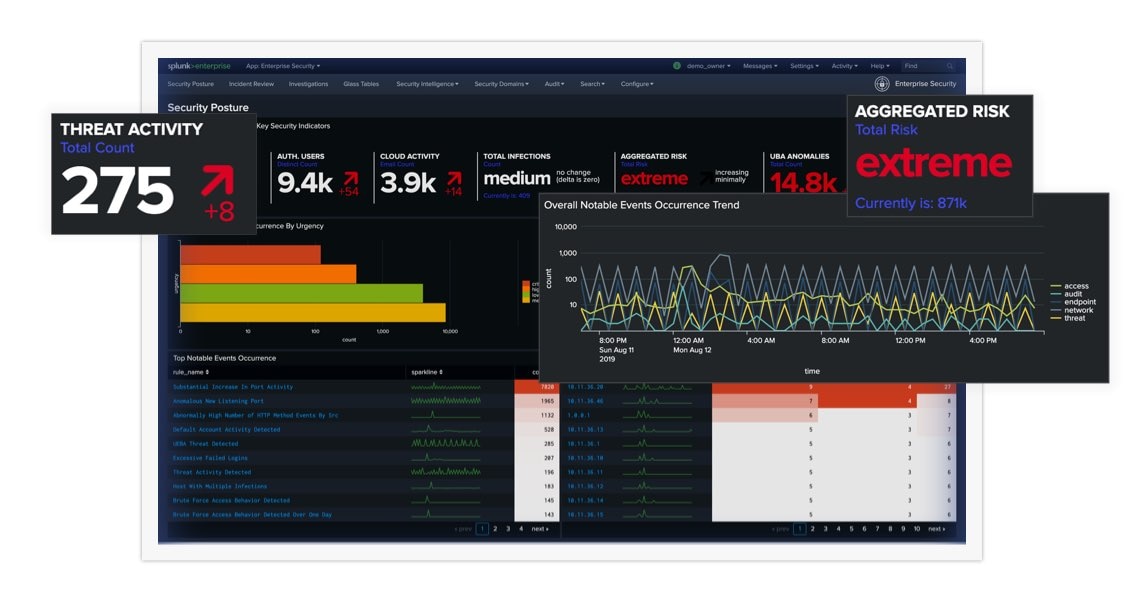 Take advantage of real-time security insights for immediate action that scales your resources and reduces your exposure to risk. Splunk, the Data-to-Everything Platform, provides security profesionals with comprehensive capabilities that accelerate threat detection, investigation, and response - modernizing security operations and strengthening cyber defenses.
App Dev
Detect, investigate and diagnose problems easily with end-to-end observability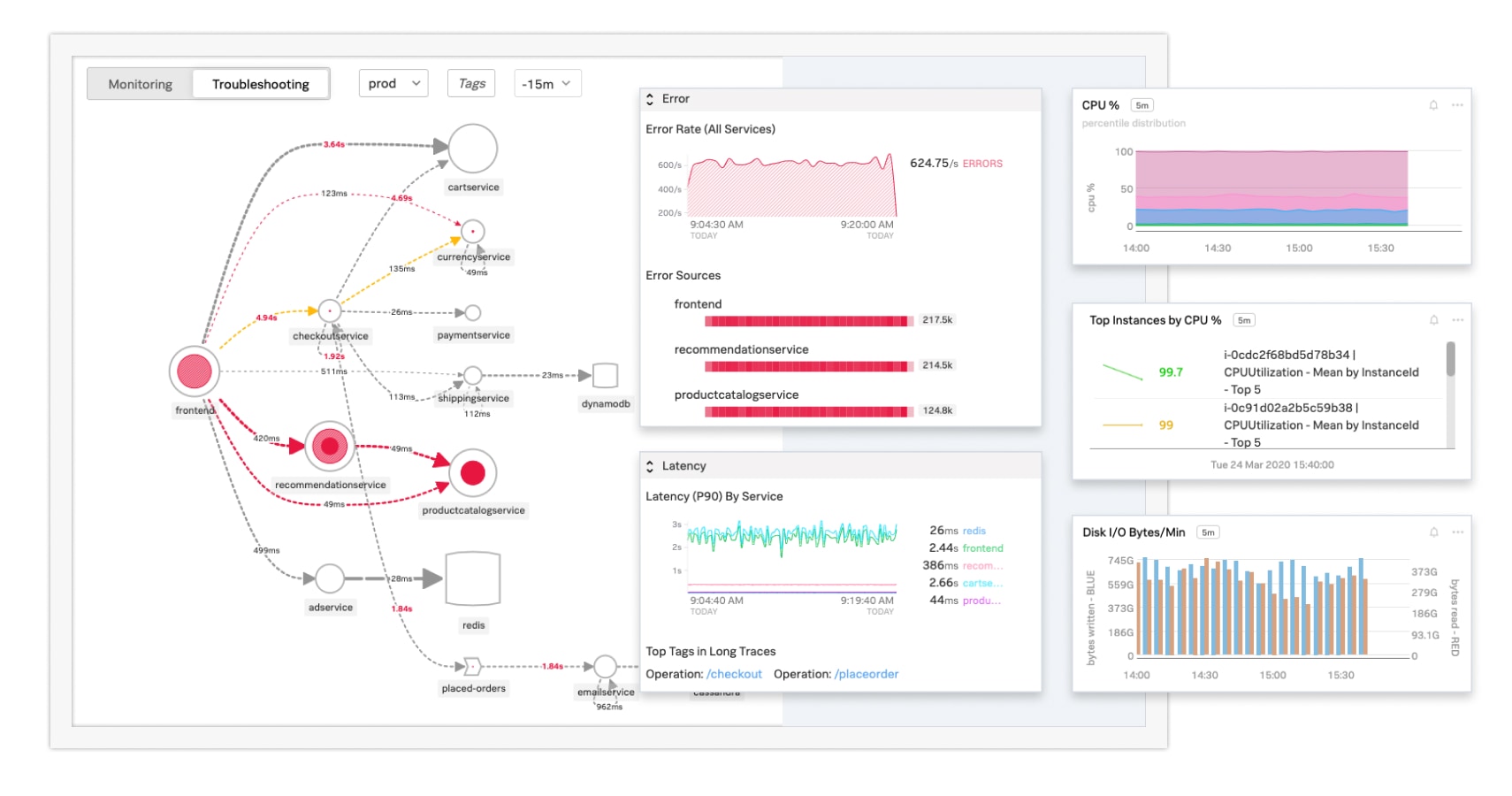 Accelerate your application development with Splunk's bent-in-class observability solutions. Slunk, the DAta-to-Everything Platform, offers full-stack, real-time cloud monitoring, complete trace data analysis and alerts, and mobile-first automated incident response.
Business Analytics
Explore and visualize business processes for increased transparency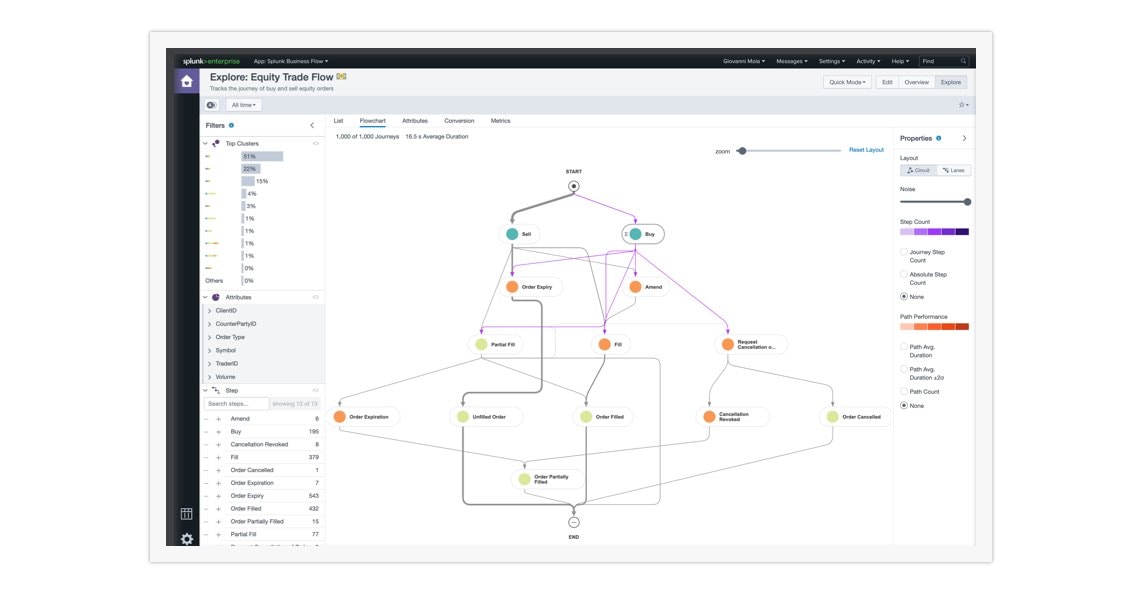 Customer experience and business process data can be hard to parse. The Data-to-Everything Platform, Splunk grants business leaders the ability to interact with the data behind complex business processes and customer experiences that often span disparate systems. Splunk discovers and delivers insights into the patters and performance organizations need to improve efficiency and efficacy.
Turn Data Into DoingTM
Apply your data to every question, decision and action.
Know What is Happening in Real Time

Get a complete view of all the relevant data from your entire organization's systems, devices and interactions.

Create Impact across Your Organization

Unleash the true power of your data with solutions that empower people to investigate, monitor, analyze and act.

Build for a Data-Driven Future

Deliver actionable insights to the right people in real-time with mobile and augmented reality.
Gartner 2020 SIEM Magic Quadrant

Learn why Splunk was named a SIEM leader for the seventh time running.

5 Big Myths of AI and Machine Learning Debunked

Discover the truth behind AI and machine learning and what it could mean to you.

What's Your Data Really Worth?

In-depth research, by industry and region, shows how data maturity drives profit.